Welcome to the world of Estella Elisheva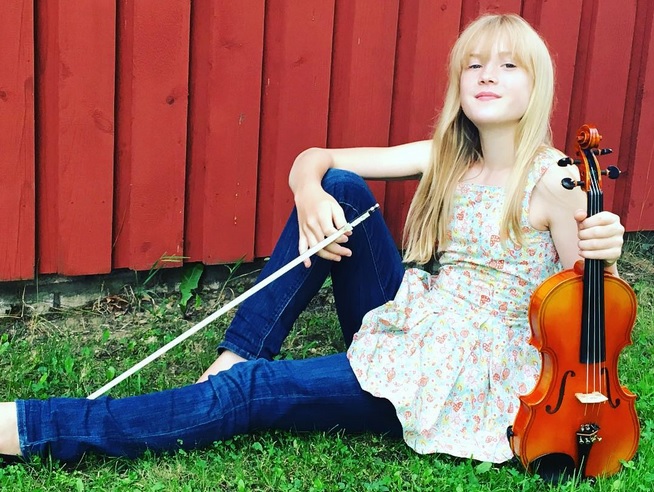 Practicing violin: Playing River Flows in You by Yiruma
Lee Ru-ma (Korean: 이루마; born February 15, 1978), better known by his stage name Yiruma (Korean: 이루마), is a South Korean pianist and composer. Yiruma frequently performs throughout Asia, Europe and North America. His alma mater, King's College, London, helped him gain European popularity and recognition. Among his most popular pieces are "River Flows in You", "Love Hurts", "Kiss the Rain", and "May Be". Yiruma's most popular album, First Love, was released in 2001.
He began playing the piano at the age of five and moved to London when he was 10, in 1988, to study at the Purcell School of Music. He held dual citizenship, South Korean and British, until 2006, when he gave up his British citizenship to serve in the South Korean Navy.
Biography
Lee Ru-ma was born and raised in South Korea and educated in England. Yiruma began playing the piano at the age of five and subsequently moved to London at the age of 10 (1988), for the purpose of studying at the Purcell School of Music. In December 1996 he participated in the album The Musicians of Purcell (Decca). Graduating from Purcell School of Music in July 1997, Yiruma continued his musical aspirations and completed a Composition major from King's College, London in June 2000. While studying at King's College, the pianist released his first album, Love Scene, through DECCA records.
Additionally, during his time in college, he participated in a musical tour in Europe. Making a historical impact for his country, Yiruma was the first Korean artist to receive an invitation to perform at the 2002 MIDEM in Cannes, France. Early in his career, his albums were released in Europe and Asia; they are now available internationally through various online sources such as iTunes, Amazon, and Yiruma's recording label STOMP Records.
In 2001 he released his most popular album to date, First Love. His No. 1 selling piece "River Flows in You", written in A Major, was on this album, and since 2001 this piece has been released on two other albums (First Love [Repackaged] and Wedding Essentials: The Ceremony). Yiruma released his third album, From The Yellow Room in 2003. Pre-order sales topped 30,000 copies, and the album was top-ranked on many popular music charts, including Yes24, Phono, and Hot Tracks. His 12-city Korean tour was a sellout, as well as his November concert at the Seoul National Arts Center.
Musical style
Yiruma's musical style primarily focuses on new-age, and is said to be similar to the contemporary classical music in film scores or television dramas. Because his music is popular among many listeners who are not familiar with classical music, the solo piano instrumentation and tendency toward "movements" often leads to labels like "new classical", "pop classical" or "contemporary classical". However, although his composition studies would have included the classics, the structure of his pieces do not reflect such forms. His music has sometimes been classified vaguely as "popular", as shown by the inclusion of his hit piece River Flows in You on a compilation of wedding pieces titled "Wedding Essentials: The Ceremony". The iTunes Store considers him a World Music or New Age artist. The categorization of his style as New Age is especially prevalent among classical musicians and listeners.
Regarding the structure of his music, the movement and reach required to play his pieces averages around Grade 7 by Royal Conservatory standards. Pattern and repetition feature prominently, however, making the structure more like popular pieces or movie themes than traditional solo piano compositions.
His fourth album is POEMUSIC. In 2006, the following year, he composed a main theme piece for a popular KBS drama, Spring Waltz. In his fifth album, h.i.s monologue, he utilized prepared piano. Yiruma has composed soundtracks for musicals, films, and plays. Though successful in the music industry, Yiruma, as all South Korean males are required to, joined the South Korean military. In 2006, he gave up his British citizenship when he enlisted in the Korean Navy.
Upon completing his service in the Korean Navy, he began the 2008 Yiruma Come Back Tour, Ribbonized, in 20 cities across Korea. Additionally, on January 1, 2009, he became a DJ for KBS1FM Yiruma's Music from All Around the World.
In September 2010, Yiruma cancelled his contract with Stomp Music and signed with Sony Music Entertainment Korea. Stomp Music then filed an injunction to prohibit Yiruma from selling his music, and the request was accepted by the court in April 2011. Yiruma immediately filed an objection against the injunction, with the court ultimately favouring Yiruma.
In April 2016, Yiruma embarked on his Spring Rain Live tour in the US. He has played in Carnegie Hall in New York City, NY and in Dolby Theater in Los Angeles, CA.
River Flows in You lyrics
Neoreul wihan gili hana ittdamyeon
geugeon jigeum baro neo ane isseo
geureohkedo gyeondyeonaelsu ittdamyeon
geugose neoeui modeun geol mat gyeo bwa
Holding you, holding you, it's in you, river flows in you
cheoncheonhi deo cheoncheonhi nae mamsoge gangeun heuleugo
Holding you, holding you, it's in you, river flows in you
gidarim geu gidarim ggeuteneun naega isseulgga
neol hyanghan nae mameul deo shimgo shipeo
eonjena naega neol neuggilsu ittge
geureohkedo gyeondyeonaelsu ittdamyeon
geugose neoeui modeun geol mat gyeo bwa
Holding you, holding you, it's in you, river flows in you
cheoncheonhi deo cheoncheonhi nae mamsoge gangeun heuleugo
Holding you, holding you, it's in you, river flows in you
gidarim geu gidarim ggeuteneun naega isseulgga
Holding you, holding you, it's in you, river flows in you
cheoncheonhi deo cheoncheonhi nae mamsoge gangeun heuleugo
Holding you, holding you, it's in you, river flows in you
gidarim geu gidarim ggeuteneun naega isseulgga
(Lyrics source: © Sony/ATV Music Publishing LLC)
---
---