Welcome to the world of Estella Elisheva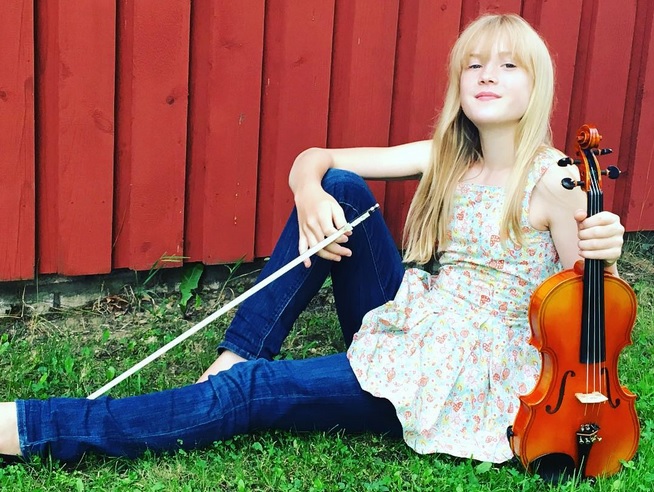 Practicing violin: Playing Anton Rubinstein's "Vokk"
About Anton Grigorevich Rubinstein
Anton Grigorevich Rubinstein (Russian: Антон Григорьевич Рубинштейн, tr. Anton Grigorevich Rubinshteyn; November 28, 1829 – November 20, 1894) was a Russian pianist, composer and conductor who became a pivotal figure in Russian culture when he founded the Saint Petersburg Conservatory. He was the elder brother of Nikolai Rubinstein who founded the Moscow Conservatory.
As a pianist, Rubinstein ranks among the great 19th-century keyboard virtuosos. He became most famous for his series of historical recitals—seven enormous, consecutive concerts covering the history of piano music. Rubinstein played this series throughout Russia and Eastern Europe and in the United States when he toured there.
Although best remembered as a pianist and educator (most notably in the latter as the composition teacher of Tchaikovsky), Rubinstein was also a prolific composer throughout much of his life. He wrote 20 operas, the best known of which is The Demon. He composed a large number of other works, including five piano concertos, six symphonies and a large number of solo piano works along with a substantial output of works for chamber ensemble.
Early life and education
Rubinstein was born to Jewish parents in the village of Vikhvatinets in the Podolia Governorate, Russian Empire (now known as Ofatinți in Transnistria, Republic of Moldova), on the Dniestr River, about 150 kilometres (93 mi) northwest of Odessa. Before he was 5 years old, his paternal grandfather ordered all members of the Rubinstein family to convert from Judaism to Russian Orthodoxy. Although he was raised as a Christian, Rubinstein would later return to being atheist.
Rubinstein's father opened a pencil factory in Moscow. His mother, a competent musician, began giving him piano lessons at five, until the teacher Alexander Villoing heard and accepted Rubinstein as a non-paying student. Rubinstein made his first public appearance at a charity benefit concert at the age of nine. Later that year Rubinstein's mother sent him, accompanied by Villoing, to Paris where he sought unsuccessfully to enroll at the Paris Conservatoire.
Rubinstein and Villoing remained in Paris for a year. In December 1840, Rubinstein played in the Salle Érard for an audience that included Frédéric Chopin and Franz Liszt. Chopin invited Rubinstein to his studio and played for him. Liszt advised Villoing to take him to Germany to study composition; however, Villoing took Rubinstein on an extended concert tour of Europe and Western Russia. They finally returned to Moscow in June 1843. Determined to raise money to further the musical careers of both Anton and his younger brother Nikolai, their mother sent Rubinstein and Villoing on a tour of Russia, following which the brothers were dispatched to Saint Petersburg to play for Tsar Nicholas I and the Imperial family at the Winter Palace. Anton was 14 years old; Nikolai was eight.
---
---