Welcome to the world of Estella Elisheva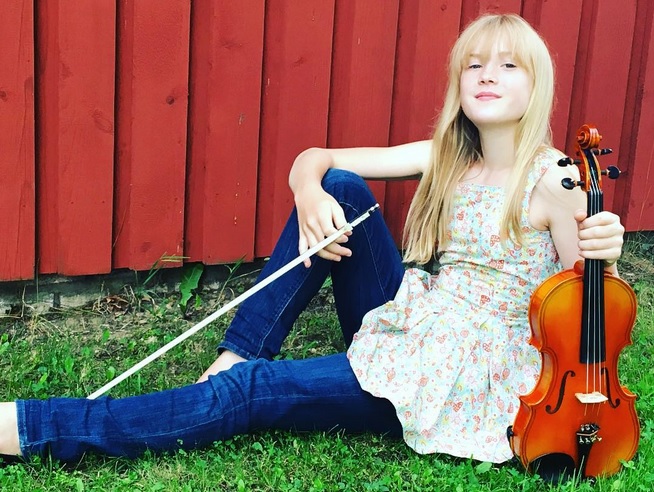 Ohmygossip.fi: 9-vuotias Estella Elisheva palkittiin parhaana näyttelijänä!
OHMYGOSSIP – Kuuluisa äiti, kuuluisa tytär. OHMYGOSSIP-sivustojen kehittäjä, Twitter-julkkis ja journalisti Helena-Reet Ennet on ansainnut uuden tittelin "momager", eli äitimanageri. Helena-Reet toimii managerina tyttärilleen, aivan kuin Kris Kardashian kuuluisalle jälkikasvulleen. Helena-Reet Ennetin tytär Estella Elisheva palkittiin parhaana näyttelijänä!

Helena-Reetin 9-vuotias tytär Estella Elisheva jo kerää mainetta omilla meriiteillään. Tyttö voitti hiljattain parhaan näyttelijän palkinnon ja on ehtinyt tehdä myös mallintöitä. Estella Elisheva voitti parhaan näyttelijän palkinnon tunnetulla KRÕF 2016 -festivaalilla kuningatar Vastin roolistaan. Estella Elisheva voitti myös Tallinnan juutalaisessa koulussa erikoispalkinnon juutalaisen kulttuurin esittelemisestä festivaalilla.
Kuningatar Vasti oli persialaisen kuningas Ahasveruksen ensimmäinen vaimo Esterin kirjassa, joka on osa heprealaista Raamattua, Tanakia. Esterin kirjaa luetaan juutalaisen purim-juhlan aikana. Vasti karkotetaan hänen kieltäydyttyään osallistumasta kuninkaan illallisjuhlaan ja Esteristä tulee seuraava kuningatar. Midrashissa Vastia kuvaillaan pahaksi ja turhamaiseksi. Purimin tarinan feministisissä tulkinnoissa Vastia puolestaan kuvaillaan itsenäiseksi sankariksi.
Helena-Reet hämmästyi tyttärensä roolivalinnasta. "Ennen festivaalia kysyin Estellalta miksi hän halusi esittää Vastia Esterin sijaan. Hän vastasi, että Vastin rooli on suurempi osa näytelmää ja voi tuoda hänelle voiton parhaana näyttelijänä. Olin aidosti shokissa, koska olemme uskonnollisia ja suora kuvaus Vastista on paha ja Esteristä hyvä. Estella on kuitenkin fiksu lapsi, sekä kunnianhimoinen. Olen hyvin iloinen, että hän tuntee historiaa ja osaa erottaa näytelmän oikeasta elämästä. Olen myös iloinen, että hän osaa näytellä. Yksi omista unelmistani ja pakkomielteistäni, kun olin nuori oli tulla näyttelijäksi! Estella nappaa ykköspalkintoja kaikesta, mitä tekee – viulunsoitosta, näyttelemisestä, kielten opiskelusta – olen todella siunattu ja ylpeä hänestä! Todellakin siunattu ja ylpeä!"
Photos: Estella Elisheva (OHMYGOSSIP)
Source: Finnish media/ Ohmygossip.fi
---